The Olsen Lab focuses on engineering new biofunctional and bioinspired materials and understanding the novel polymer physics required to control the nanoscale structure and properties of these complex systems.  To do this, we apply cutting-edge polymer chemistry and protein engineering to synthesize new materials at the interface of biology and the physical sciences.  To intelligently design such systems, we investigate the relationships between molecular structure and self-assembly, applying concepts from block copolymer assembly and polymer gels to understand complex biohybrid materials.  Our efforts are aimed at applying biological components or biological design principles to dramatically extend the capability of soft materials such as engineering plastics, energy converters, catalysts, and biomedical hydrogels.  Through the study of natural polymer systems, we also hope to produce a new sustainable source of functional polymers.
---
6/23/2022
Congratulations to the newest Associate Editor of Macromolecules, our professor Dr. Bradley D. Olsen! Check out the press release!
---
5/30/2022
We warmly welcome our new postdoc and colleague Dr. Jiale Shi, coming from the Whitmer Group at the University of Notre Dame, who will contribute to CRIPT project in the Olsen Lab!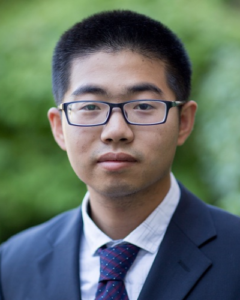 ---
5/30/2022
This spring, we welcomed postdoctoral scholar Mike Deagen (PhD from Rensselaer Polytechnic Institute and previously a postdoc with NanoMine). Mike's background in data visualization and FAIR data infrastructures is being applied toward the development of the CRIPT user interface and polymer representations.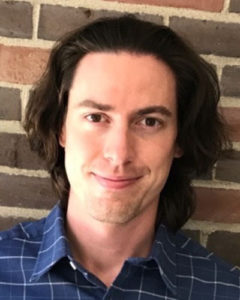 ---
5/10/2022
Graduate student Katharina Fransen was selected as a J-WAFS Fellow for Water and Food Solutions! Her work in developing biodegradable and bio-based plastics will address the global challenge of protecting communities from large quantities of plastic waste!
Read more in the press release here!
---
4/27/2022
Congratulations to Dr. Celestine Hong, a PPSM graduate student co-advised by the Olsen and Hammond labs, for successfully defending her thesis!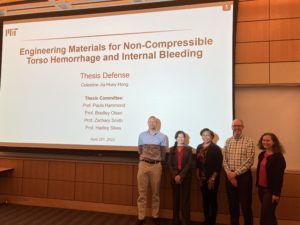 ---