The Olsen Lab focuses on engineering new biofunctional and bioinspired materials and understanding the novel polymer physics required to control the nanoscale structure and properties of these complex systems. To do this, we apply cutting-edge polymer chemistry and protein engineering to synthesize new materials at the interface of biology and the physical sciences. To intelligently design such systems, we investigate the relationships between molecular structure and self-assembly, applying concepts from block copolymer assembly and polymer gels to understand complex biohybrid materials. Our efforts are aimed at applying biological components or biological design principles to dramatically extend the capability of soft materials such as engineering plastics, energy converters, catalysts, and biomedical hydrogels. Through the study of natural polymer systems, we also hope to produce a new sustainable source of functional polymers.
---
Recent News
---
12/06/2022
Congratulations to Dr. Ameya Rao for passing his thesis defense titled "Structure and Dynamics of Associative Polymer Gels", and a special thanks to his thesis committee members Professors Gregory Rutledge and Pat Doyle!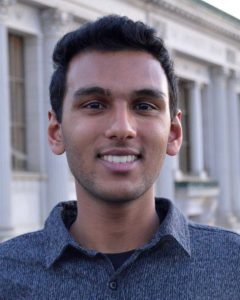 ---
11/14/2022
Check out our recent Perspective article on the challenges & opportunities in polymer informatics & autonomous experimentation, told through the lens of human-machine networks & interfaces!
Link to Paper in Cell Reports Physical Science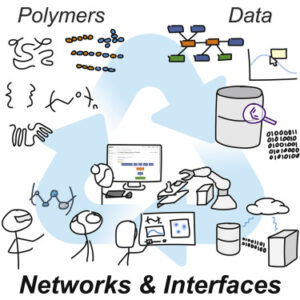 ---
11/7/2022
Congratulations to Dr. Melody A. Morris for her new work on the development of a low-cost, automated, high-throughput, combinatorial protein expression platform to accelerate protein materials development!
Link to Paper in Molecular Systems Design and Engineering
---
11/6/2022
The Olsen lab group photo on a beautiful fall day!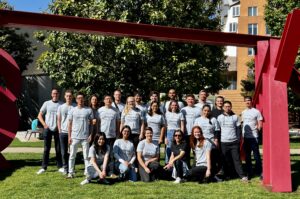 ---
10/17/2022
Congratulations to Dr. Tzyy-Shyang Lin, Nathan J. Rebello, Guang-He Lee, and Melody A. Morris for their publication in ACS Polymers Au on a new canonicalization method for the BigSMILES line notation! In one approach, linear polymers can be converted into regular languages, and the minimal deterministic finite automaton can be constructed and associated with each distinct polymer.
Link to Paper in ACS Polymers Au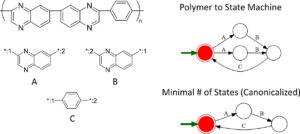 ---