---
6/5/2023
Congratulate Olsen lab undergraduate researcher Dechen Rota and wish her the best of luck at the University of Minnesota!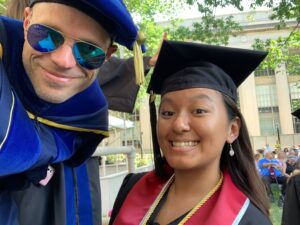 ---
5/17/2023
Thrilled to announce that Dr. Haley Beech successfully defended her Ph.D. thesis on May 12th, 'Linking Microscopic Details to Macroscopic Properties in Polymer Gels.' Congratulations, Dr. Beech, on this stellar achievement!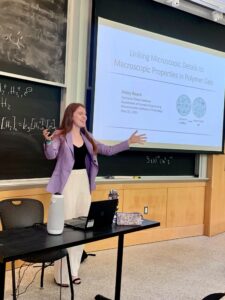 ---
5/7/2023
Olsen Lab Potluck. Yesterday, We had a great time in the yard of Prof. Olsen's house. Everyone brought their delicious food.
---
5/2/2023
Congratulations to our Postdoc Dr. Jiale Shi on being named a 2023 PMSE Future Faculty Awardee!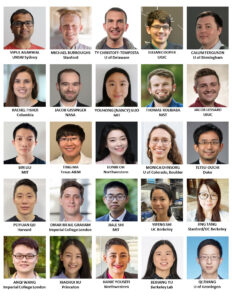 ---
4/12/2023
Welcome to read Dr. Celestine Hong's recent paper on Advanced Healthcare Materials, "Engineering a Two-Component Hemostat for the Treatment of Internal Bleeding Through Wound-Targeted Crosslinking"! Check it out here!
---
3/27/2023
Haley Beech from the Olsen Lab will give two talks on polymer networks on Monday with @POLY_ACS communities. Stop by to hear Haley's presentations!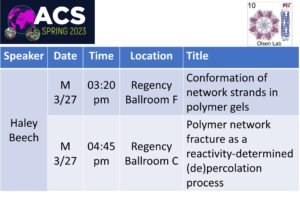 ---
3/17/2023
Thanks to MIT Chemical Engineering Department for organizing this rock painting event for Random Acts of Kindness Week! Credit to Jiale Shi for making this!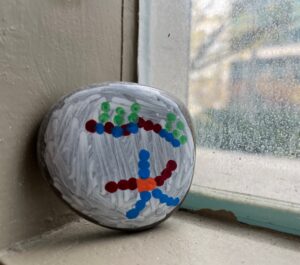 ---
3/13/2023
We would like to welcome Thalyta Santiago to the group, a visiting student from the University of Campinas! 🇧🇷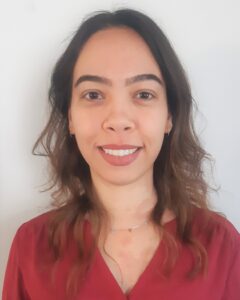 ---
3/13/2023
Thanks to Las Vegas🎰for hosting a terrific March Meeting, with 6 talks🎤and 2 posters📊📈from the group, and new ideas💡! We'll see you again next year!
---
3/7/2023
Graduate student Haley K. Beech's new publication in ACS Macro Letters explores how chain conformation changes during crosslinking, which is fundamental to network theories that predict mechanical properties!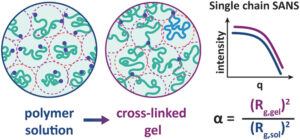 ---
3/6/2023
Members of the Olsen lab are excited to present their work at the APS March Meeting in Las Vegas, NV! Here is the lineup of talks from Olsen Lab. Hope to see you there!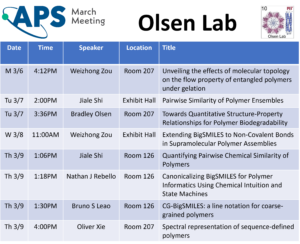 ---
3/3/2023
We present a comprehensive data model for polymer materials to support the Community Resource for Innovation in Technology (CRIPT) data ecosystem! Congratulations to Dr. Dylan J. Walsh on his publication!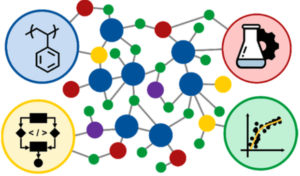 ---
2/7/2023
Ph.D. student Alexis Hocken from Olsen Lab is working on a sorting technology to keep small plastics from (literally) falling through the cracks in the recycling process. Check out the article here!
---
1/16/2023
In his new work, Dr. Dylan J. Walsh designs a versatile, uniform photochemistry platform for increased performance and reproducibility in high-throughput experimentation!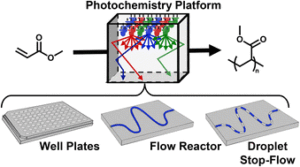 ---
1/10/2023
We would like to welcome new graduate students Gabrielle Godbille-Cardona (Queen's University Class of 2020) and Brian Carrick (University of Minnesota Class of 2022)! We wish them the best on their PhD journey!
---