12/17/2021
Congratulations to the Olsen lab for winning the Door decorating contest in MIT ChemE!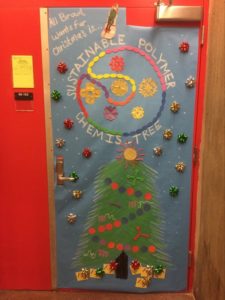 ---
12/15/2021
Excited to share our latest work by graduate student Ameya Rao in collaboration with Prof. Jorge Ramirez (Universidad Polytecnica de Madrid), a deep dive into anomalous diffusion of multi-sticker associating polymers using Brownian dynamics!
Link to Paper in Macromolecules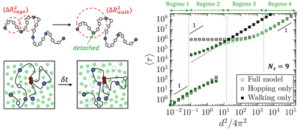 ---
11/01/2021
Check out the Olsen group's presentations at AIChE next week in Boston! We look forward to seeing everyone in person!

---
10/27/2021
The Olsen group at MIT is seeking a postdoctoral scholar to join the CRIPT team!
CRIPT is a large polymer database effort joint between MIT, Dow, Citrine Informatics, NIST, and U. Chicago with almost 30 additional partner organizations. The goal of CRIPT is to speed the pace of innovation for important technological solutions in polymer science through increased availability of data. To do this, we are developing a data ecosystem and associated tools that break down barriers to sharing and collaboration, make data more compliant with the FAIR standard, and help researchers to discover more. Our team's work includes the development of new informatic tools and search technologies, data standards, data extraction methodologies, and software products.
CRIPT is seeking a postdoc who is interested in joining this team at the forefront of data science, working to develop new informatic tools, algorithms, and software implementations that can help to address key bottlenecks in polymer data handling. This role will be part of the core CRIPT team of four full-time research staff based in Cambridge, MA. This work will involve both fundamental advances in science as well as application development. The qualified candidate should have a Ph.D. in Chemical Engineering, Chemistry, Physics, Materials Science, or a related discipline and should have strong Python programming skills or skills in a related language and a willingness to quickly learn Python. The candidate should enjoy interacting with experimentalists and learning how they think about data and protocols and should be interested in building relationships and collaboration across interdisciplinary teams. Applications will be considered as they are received.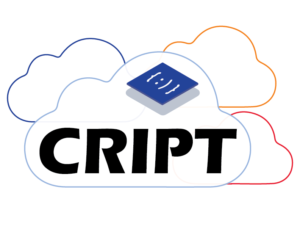 ---
10/24/2021
Excited to share a random forest predictor for diblock copolymer phase behavior, trained on experimental data, with almost twice the accuracy from SCFT, coauthored by Akash Arora, Tzyy-Shyang Lin, Nathan J. Rebello, Sarah Av-Ron, and Hidenobu Mochigase!

Link to Paper in ACS Macro Letters!
---
10/14/2021
Congratulations to Olsen group postdocs Dr. Melody Morris and Dr. Dylan Walsh on being named PMSE Future Faculty Scholars!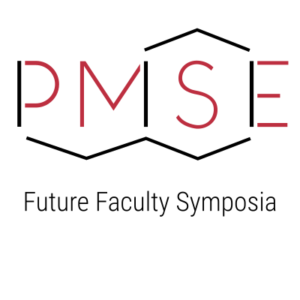 ---
9/27/2021
Check out our most recent paper in ACS Applied Polymer Materials on a simple, inexpensive and scalable rubber recycling process as an alternative to devulcanization! Congratulations to Prof. Calabrese at the University of Minnesota, Wui Yarn Chan, and Sarah Av-Ron!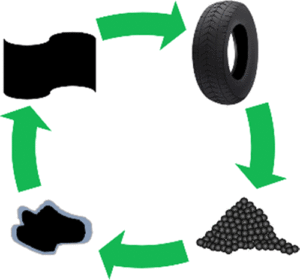 Link to Paper in ACS Appl. Polym. Mater.!
---
9/25/2021
We are excited to announce that the CRIPT project, a digital ecosystem for polymers, has received phase 2 funding from the NSF Convergence Accelerator! Read more about it!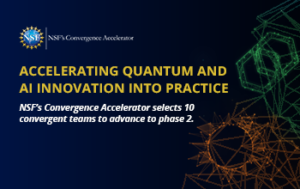 ---
9/06/2021
Congratulations to Professor Olsen and the entire MONET team, a center led by Duke, for this renewal from the NSF! We are excited for what the next 5 years will bring and the long-term potential of this research! Check out the press release!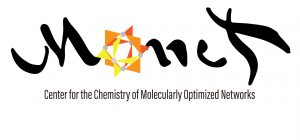 ---
8/22/2021
The Olsen lab team capped off the summer with an exciting group activity, downhill mountain biking, at Highland Mountain Bike Park in New Hampshire! Shoutout to the crew at the park for training us! Here we are after the adventure ended!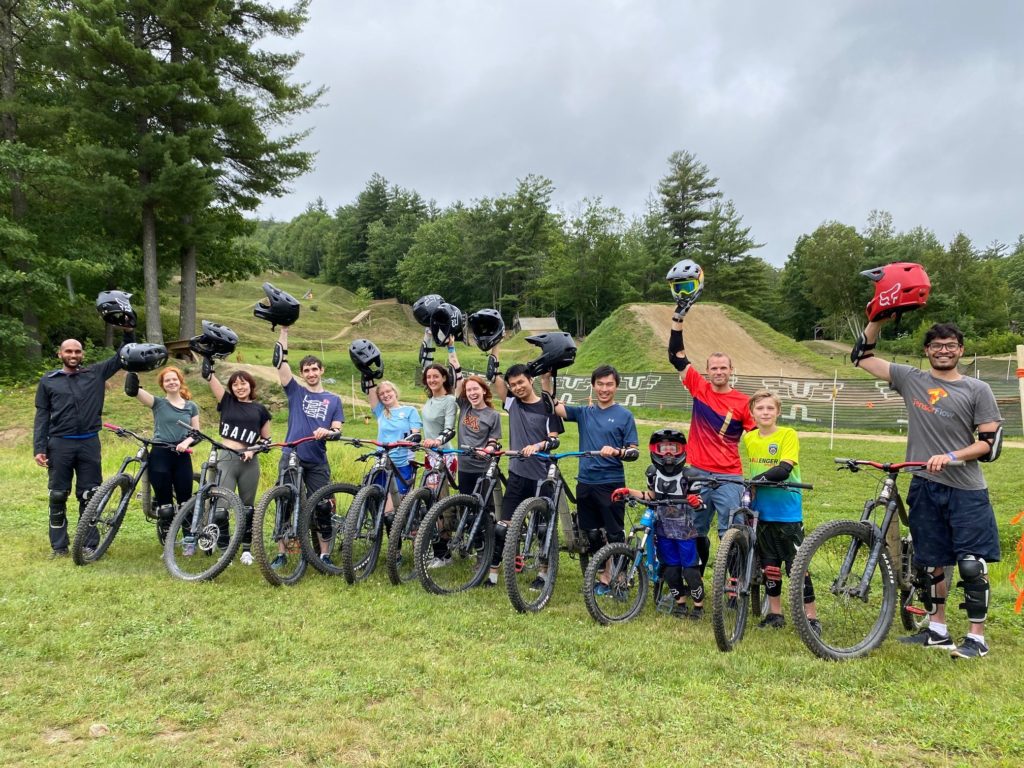 ---
8/15/2021
The Olsen Lab would like to welcome graduate student Clara Troyano-Valls, from Johns Hopkins University! We wish her the best of luck on her Ph.D. journey at MIT!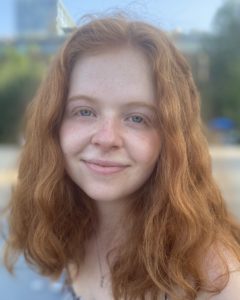 ---
7/28/2021
Special thanks to everyone who attended Day I of the NSF Convergence Accelerator Expo 2021 on July 28th! Visit us 10-4 PM ET tomorrow (July 29th) learn about the Community Resource for Innovation in Polymer Technology (CRIPT), our AI inspired technology for materials data! Please visit the CRIPT homepage to learn more about our polymer data ecosystem, with apps free and available to the polymer community, including the block copolymer phase explorer and the BigSMILES drawing tool!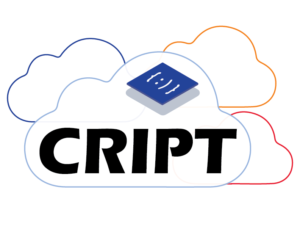 ---
7/11/2021
Congratulations to Prof. Olsen for winning the 2021 ACS Macro Letters/Biomacromolecules/Macromolecules Young Investigator Award, recognizing individuals who have made a major impact on the field of polymer science! Check out the press release!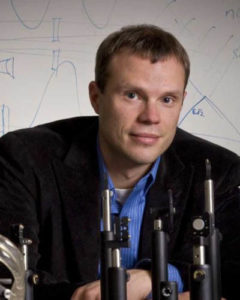 ---
7/09/2021
We say goodbye to Dr. Tzyy-Shyang Lin, a polymer physicist by training who worked in materials informatics, who will leave Boston and begin the next stage of his professional career at Synopsys Taiwan. The Olsen family and the MIT community wish him the best of luck!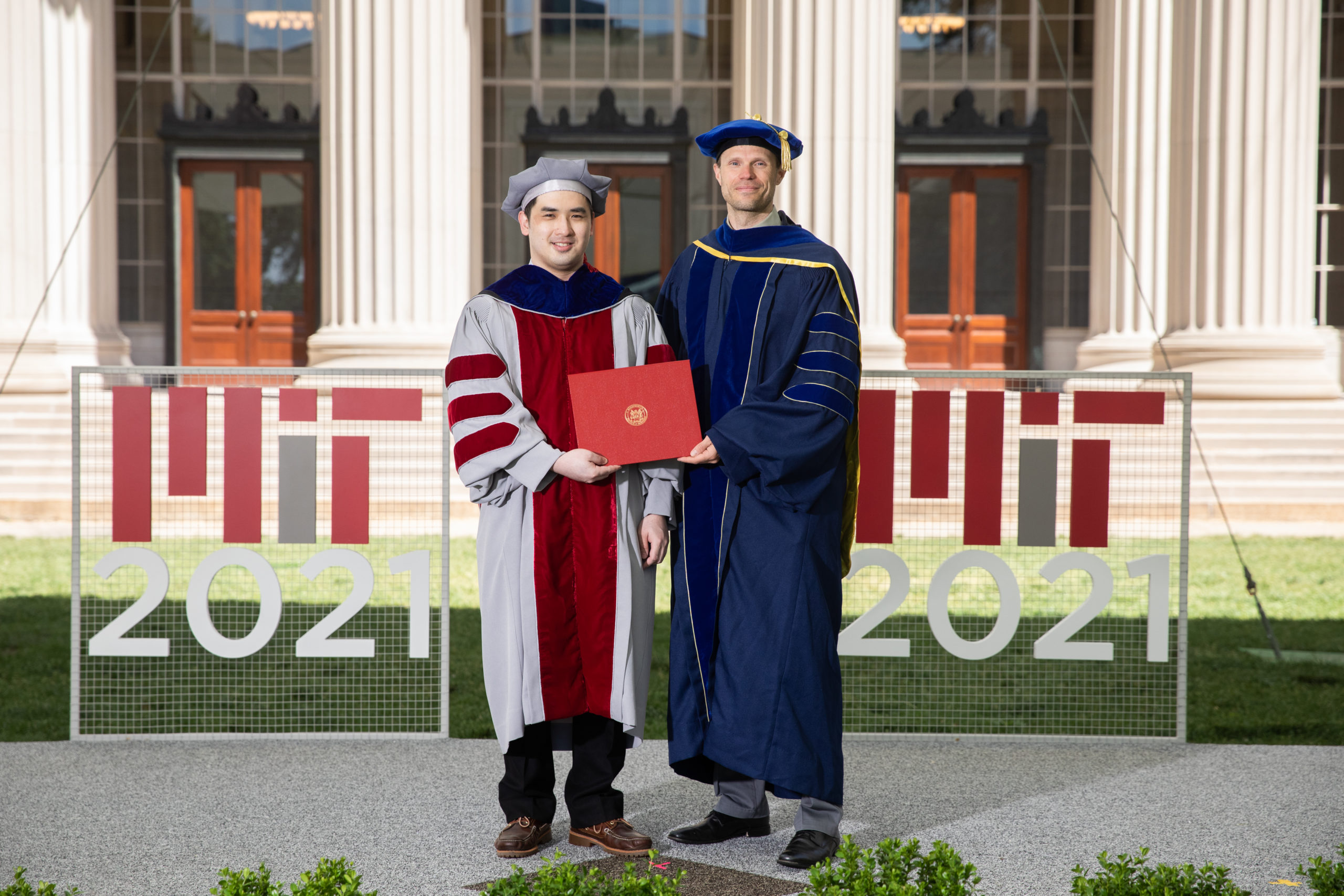 ---
7/07/2021
This summer, we celebrate the graduation of Dr. Hursh Vardhan Sureka. We and the MIT community wish him all of the best in his future endeavors!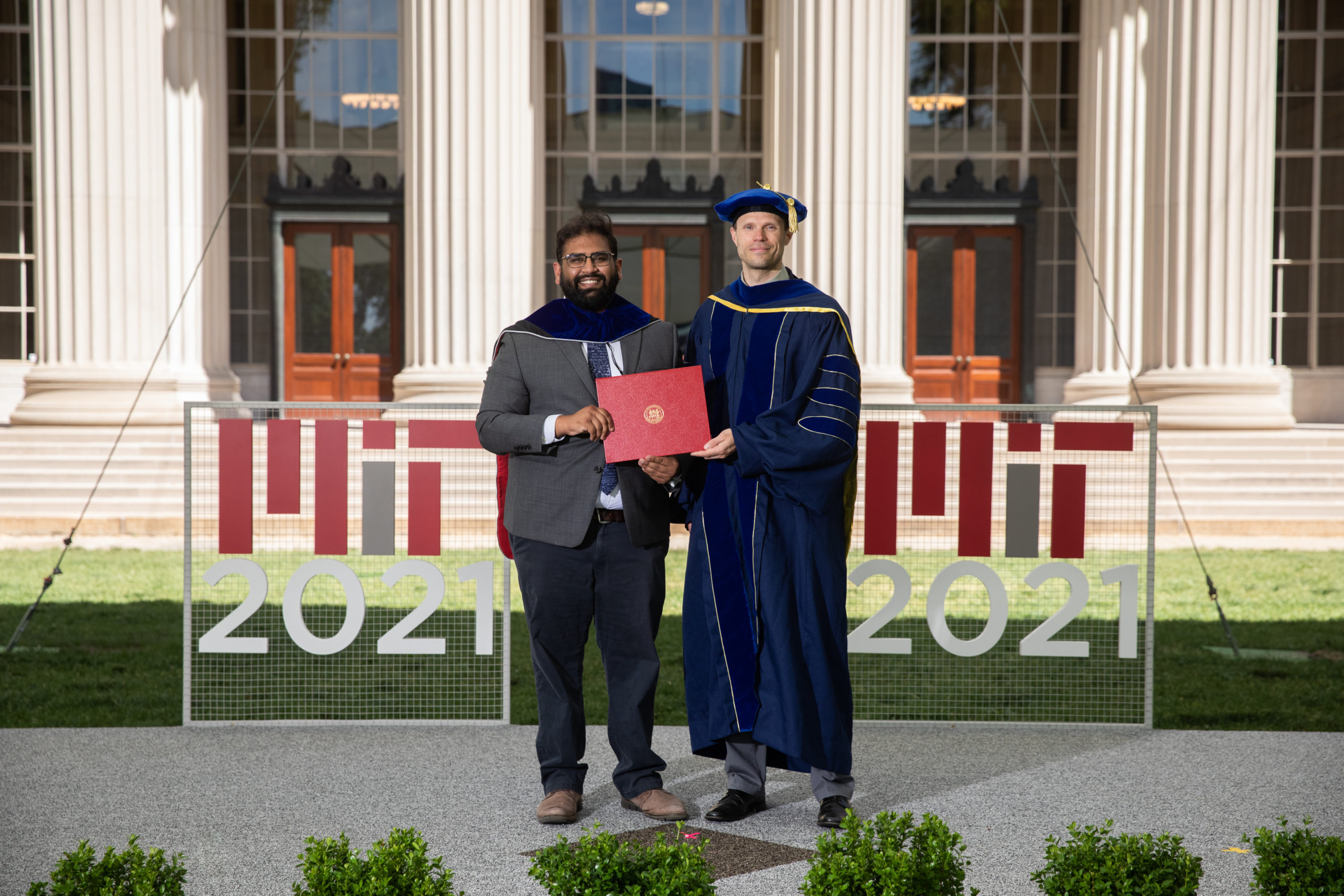 ---
5/03/2021
Check out the new polymer data ecosystem we are developing of data standards, applications, and software frameworks for polymers called the (CRIPT), or the Community Resource of Innovation in Polymer Technology. Please make an account and explore the site! Passwords are not used as the app is still in development, so please do not put any non-public data on the app!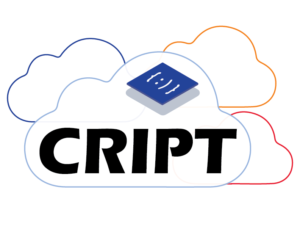 ---
4/16/2021
Congratulations to Nathan J. Rebello and Haley K. Beech on their joint theory-experimental paper in ACS Macro Letters, an update to the famous Flory-Rehner equation for topological defects!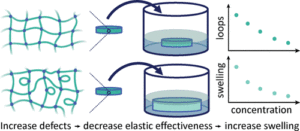 ---
4/01/2021
Congratulations to Haley K. Beech and the MONET team on their publication to the prestigious journal Chemical Reviews, titled Molecular Characterization of Polymer Networks
---
3/30/2021
Congratulations to Haley K. Beech and MONET, which is an NSF Center For The Chemistry Of Molecularly Optimized Networks, for their new publication in Journal of the American Chemical Society titled Single-Event Spectroscopy and Unravelling Kinetics of Covalent Domains Based on Cyclobutane Mechanophores!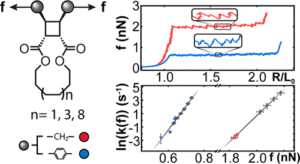 ---
3/22/2021
Congratulations to Ameya Rao for winning the 1st prize at the 2021 APS DPOLY poster competition for his work titled Role of Chain Walking and Hopping on Anomalous Self-Diffusion in Linear Associative Polymers!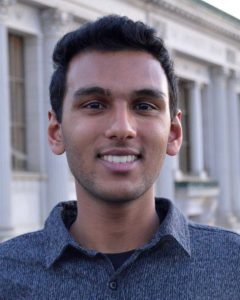 ---
3/2/2021
Congratulations to Shu Wang, Haley K. Beech, Brandon H. Bowser, and Tatiana B. Kouznetsova for their publication in Journal of the American Chemical Society titled Mechanism Dictates Mechanics: A Molecular Substituent Effect in the Macroscopic Fracture of a Covalent Polymer Network!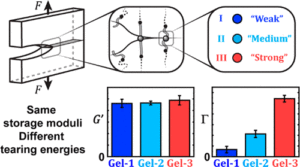 ---
2/25/2021
Congratulations to Dr. Tzyy-Shyang Lin, Nathan J. Rebello, Haley K. Beech, Zi Wang, Dr. Bassil El-Zaatari, and David J. Lundberg for their collaborative paper: a new data schema PolyDAT for polymer characterization in the Journal of Chemical Information and Modeling, an ACS Editor's Choice! This work was in collaboration with the Craig Lab at Duke University, the Jeremiah Johnson Lab at MIT, and Julia Kalow Lab at Northwestern.

---
1/29/2021
Congrats to Dr. Tzyy-Shyang Lin for being nominated as a Padden Award finalist at the upcoming APS March Meeting! Check out his abstract here.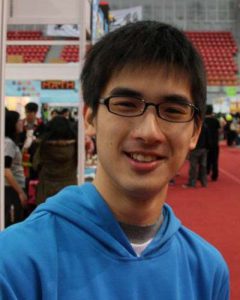 ---
1/27/2021
Congratulations to Irina M. Rasid for her publication in Macromolecules titled Anomalous Diffusion in Associative Networks of High-Sticker-Density Polymers!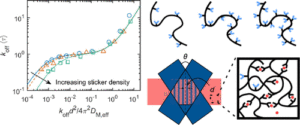 ---
1/14/2021
Congratulations to Dr. Hursh Vardhan Sureka for successfully defended his thesis "Protein Immobilization using Complex Coacervates and Complex Coacervate Thin Films​" on Thursday, January 14th with Professors Bradley D. Olsen, Zachary P. Smith and Timothy M. Swager!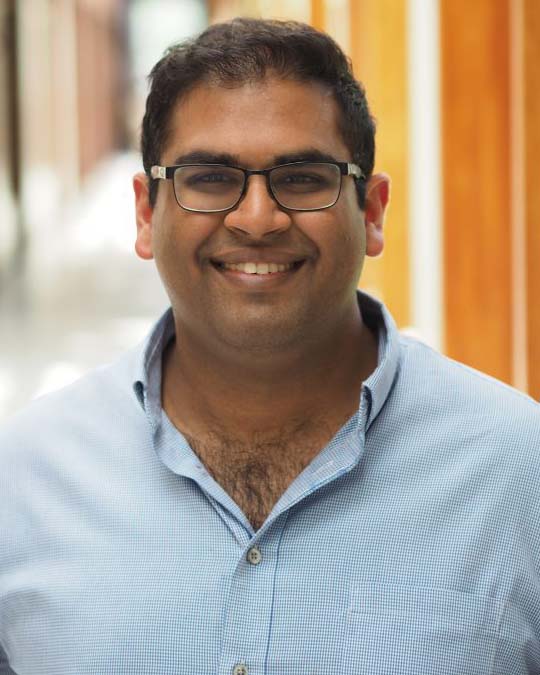 ---
1/12/2021
In 2019, our group developed a new line notation that encodes the stochastic nature of polymers called BigSMILES, an extension of the famous SMILES line notation that has brought transformative advances to machine learning and small molecule cheminformatics! Developed by Dr. Tzyy-Shyang Lin, this work was published in ACS Central Science and serves as a key step to building the necessary AI infrastructure to support polymer informatics.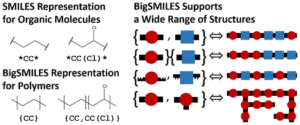 ---
1/12/2021
Interested in Polymers, Data Science, ML or AI; check out our symposium! (NSF Convergence Accelerator program). We will be demoing an early version of our data platform for FAIR polymer data and are seeking community feedback! For more details, please visit https://cript.mit.edu/virtual-symposium-polymer-data!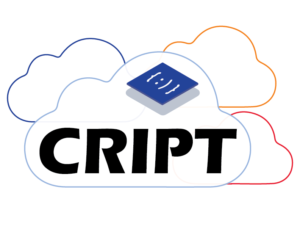 ---
1/11/2021
Congratulations to Yun Jun Yang, Danielle J. Mai, and Melody A. Morris for their publication in Biomacromolecules, titled Tuning Selective Transport of Biomolecules through Site-Mutated Nucleoporin-like Protein (NLP) Hydrogels!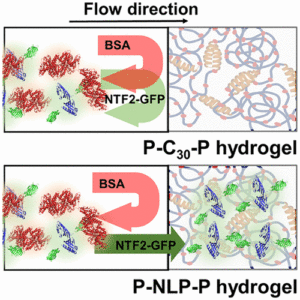 ---
1/11/2021
Congratulations to Dr. Tzyy-Shyang Lin for successfully defended his thesis "Towards Quantitatively Predicting the Properties of Gels and Elastomers" with Professors Bradley D. Olsen, Gregory C. Rutledge and James W. Swan on Monday, January 11th!
---
1/1/2021
The Olsen Lab would like to extend a warm welcome to its newest graduate students Charlotte Dai, from UC Santa Barbara, Katharina Fransen, from the University of Minnesota, and Oliver Xie, from McGill University! We wish them the best on their graduate school journey!