6/23/2022
Congratulations to the newest Associate Editor of Macromolecules, our professor Dr. Bradley D. Olsen! Check out the press release!
---
5/30/2022
We warmly welcome our new postdoc and colleague Dr. Jiale Shi, coming from the Whitmer Group at the University of Notre Dame who will contribute to CRIPT project in the Olsen Lab!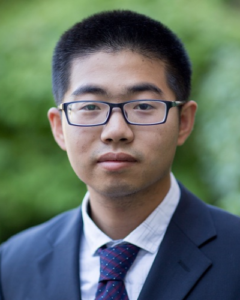 ---
5/30/2022
This spring, we welcomed postdoctoral scholar Mike Deagen (PhD from Rensselaer Polytechnic Institute and previously a postdoc with NanoMine). Mike's background in data visualization and FAIR data infrastructures is being applied toward the development of the CRIPT user interface and polymer representations.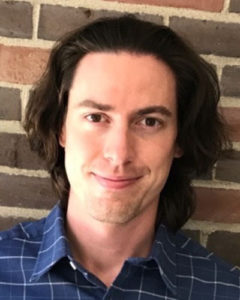 ---
5/10/2022
Graduate student Katharina Fransen was selected as a J-WAFS Fellow for Water and Food Solutions! Her work in developing biodegradable and bio-based plastics will address the global challenge of protecting communities from large quantities of plastic waste!
Read more in the press release here!
---
4/27/2022
Congratulations to Dr. Celestine Hong, a PPSM graduate student co-advised by the Olsen and Hammond labs, for successfully defending her thesis!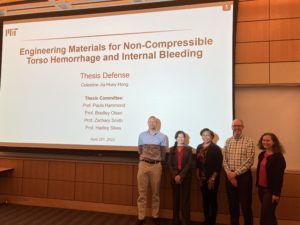 ---
3/15/2022
Olsen lab graduate student Ameya Rao presents his work at the Padden Award Symposium at the APS March Meeting!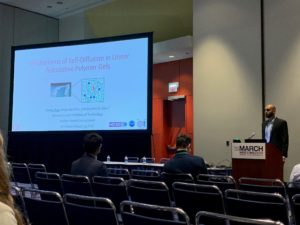 ---
2/23/2022
Excited to share our latest review article with the Hammond lab on treatments for non-compressible torso hemorrhage (NCTH) and internal bleeding!
---
2/07/2022
Excited to share our latest work in ACS Nano on the effect of particle size on hemostatic efficacy, collaborating with the Hammond lab and Dr. Velmahos' surgeons at MGH! Congrats to Celestine Hong, Osaid Alser, Anthony Gebran, Yanpu He, Wontae Joo, and Nikolaos Kokoroskos!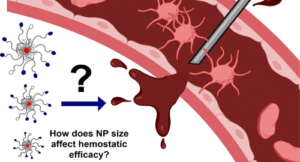 ---
2/07/2022
Suppressing the influence of humidity in protein-based materials is central to their use in a variety of applications. In this recent publication in our group in Materials Advances, whey protein was superneutralized to demonstrate a lowered mechanical dependence on humidity.
Link to Paper in Materials Advances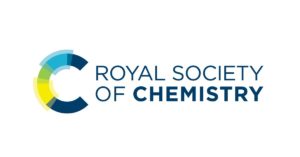 ---
2/01/2022
Congratulations to Ameya Rao for being selected as a Frank J. Padden Jr. Award finalist for the 2022 APS March Meeting! Check out his work here.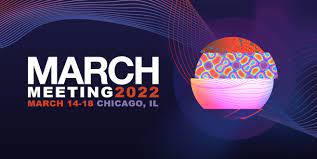 ---
1/06/2022
The Olsen group would like to welcome new graduate students Alexis Hocken, Natalie Mamrol, Devosmita Sen, and Alex Zappi! Alexis graduated from ASU (Class of 2021), Natalie from Penn State (Class of 2020), Devosmita from IIT Bombay (Class of 2021), and Alex from University of Louisiana (Class of 2021)! We are excited to have them join the group!
---
1/01/2022
Just published in Macromolecules, Drs. Akash Arora and Tzyy-Shyang Lin use coarse-grained simulation to describe how topological defects affect polymer network fracture properties, important for designing materials with improved mechanical performance!
Link to Paper in Macromolecules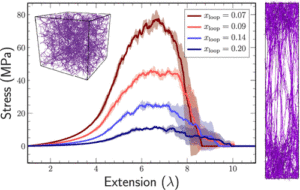 ---